COUTURE HAIR ACCESSORIES & STATEMENT HEADPIECES
Luxury hand crafted headpieces by Eva Oherjus. Every stitch, every pearl and Swarovski crystal is hand-embroidered in order to create accessories that are truly unique. When creating a piece that takes many hours of concentration, it becomes much more than a design—it becomes a piece of art.
Her signature style plays with elegant forms and glamour, creating couture headpieces that are both timeless and modern.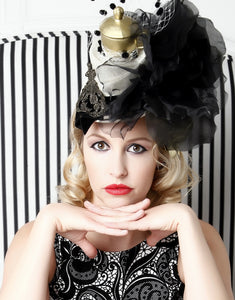 HEADPIECES FOR RENT
We have a beautiful selection of rental headpieces and other accessories for your special occasion. Whether you are looking for a headpiece that will add some flair to your wedding photos, or simply want to accessorize with something unique for a night out, we have the perfect piece for you.
We also offer an avant-garde selection of headpieces that would be perfect for fashion photography shoots.
Our accessories are made with the highest quality materials and are available for rent.
RENTAL COLLECTION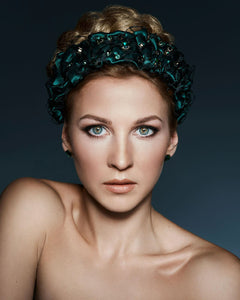 ONE OF A KIND DESIGN
Each piece is unique and made-to-order. Eva works closely with clients throughout the design process to create a bespoke piece to perfectly suit for the clients' specifications.
Please get in touch for futher assistance.
CONTACT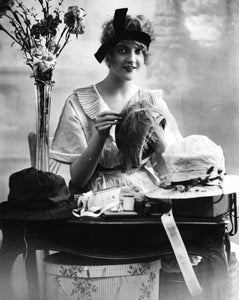 WORKSHOP — MAKE YOUR OWN HEADPIECE
If you're looking to stand out at an upcoming wedding or other event, a headpiece is the perfect way to do so.

But have you ever considered making your own? Learn how to craft a modern headpiece during one of Eva's special classes.

With years of experience in all aspects of the trade, Eva would love to teach you the techniques needed to create a beautiful headpiece for attending a wedding, or other special occasion.
Spend a day learning about hat-wearing traditions, etiquette and fashion over canapés and bubbly.
For more information please get in touch.